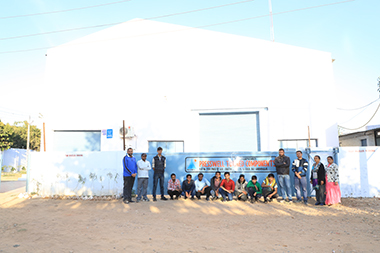 Who We Are
Presswell Turned Components
Presswell Turned Components (PTC) is manufacturer and exporter of machining components. Currently, we cater to automobile industry and general engineering.
At PTC, we believe that a successful project starts with good communication skill and better understanding of customer needs. Therefore, we have well equipped quality control systems capable to take development of any item in accordance with the customer's specifications and designs, or samples using reverse engineering techniques.

Vision
To become a tier-1 supplier to OEM's and MNC's for machined components.

Mission
Our mission is to continuously strengthen and upgrade our manufacturing processes, quality systems and people competencies by training & education and providing a safe work place.

Values
We are committed to provide the products which will meet and exceed the customer expectations in term of quality, cost and delivery.
What We Believe
Our Philosophy
Whom We Serve
Indirect Clients